I always grabbed a packet or two of taco seasoning whenever I was at the grocery store. I never really gave it a second thought. When food allergies and health issues started occurring in my family, and I had to rethink how I shopped and cooked, I was surprised at just what was in taco seasoning.
Salt, a whole lot of salt. And colors, fillers and preservatives. Not sure why, but they are there. Taco seasoning is so easy to make, I don't know why I ever thought to buy those packets. Never again.
This recipe is for the equivalent of one seasoning packet of taco seasoning mix, If you want to increase the recipe, just multiply by however much you want to increase the recipe by. If you want to double the recipe, just multiply the measurements by two, to triple multiply by three, etc.
I like to make a large batch of my taco seasoning. In an airtight container, it will last for a good long time. It's great for tacos, but I also use it on chicken and fish.
For more delicious organic recipes, please visit our recipe page.
Need help finding organic items in your grocery store? Download our free mobile app with scanner today to ease the stress of shopping for organic items in your grocery store today.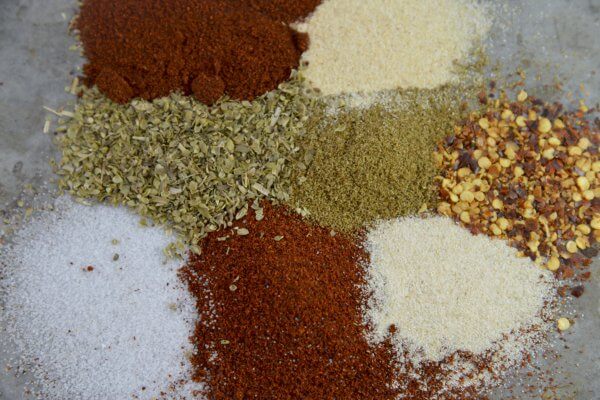 | | |
| --- | --- |
| | |
Mix all seasonings together in a small bowl. If you made extra store in an airtight container and label.

To make taco-seasoned meat, brown 1 lb. of ground beef, chicken or turkey. Drain the excess fat and return to pan. Add seasoning blend, and 1 cup of water slowly. Simmer for about 20 minutes. For the water, I start with a half of a cup and then add the other half a little at a time to ensure that the meat absorbs the water.
This Homemade Taco Seasoning Mix recipe is gluten free, dairy free, vegetarian and vegan.