When my children were little, we would use any reason to have an inside picnic. We always made a big deal out of it. First, we would make all our favorite finger foods. Then we would spread out a blanket on the floor. Once we had everything in place, we would stay up late and watch our favorite movies. These cookie truffles would have been the perfect dessert for our celebrations. Easy to make and easy to eat, these treats are simply delicious.
Not only are these truffles easy to make, but you can make them any flavor that you like. Use your favorite cookies for these no bake Cookie Truffles.
I bet Mom would love a batch of these truffles for Mother's Day.
For more delicious organic recipes, please visit our recipe page.
Need help finding organic items in your grocery store? Download our free mobile app with scanner today to ease the stress of shopping for organic products.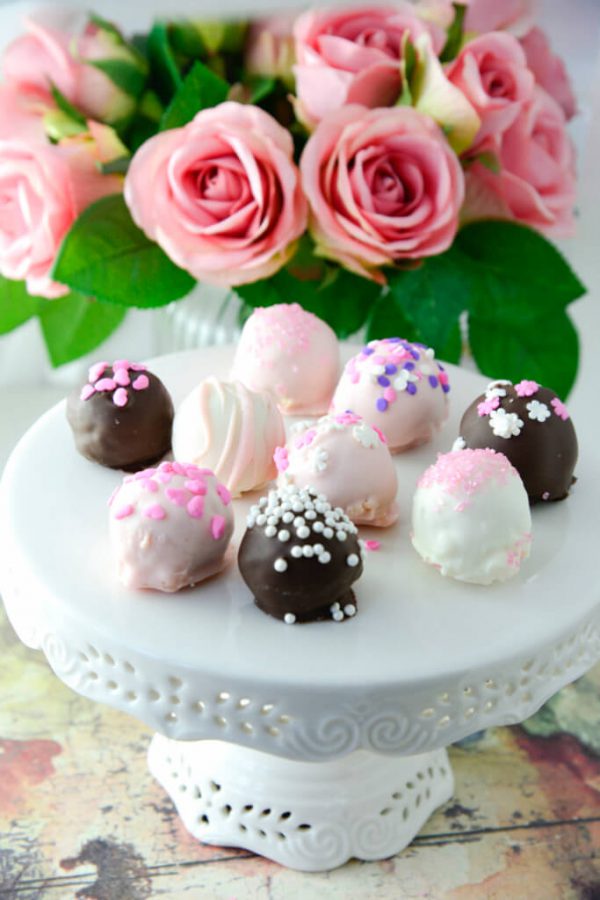 | | |
| --- | --- |
| | |
In a food processor, pulse cookies into crumbs. If not using a food processor, place cookies in a large plastic storage bag and with a rolling pin, roll until crumbs.

In a bowl, combine the cookie crumbs and cream cheese until well mixed.

Add vanilla and powdered sugar to cookie mix and stir until well mixed.

Roll into 1" balls and place on a wax paper covered baking sheet. Freeze until firm, about 15 - 30 minutes.

Melt candy coating according to package directions. If using chocolate or white chocolate chips, place a 1/4 cup of chips in a microwave safe bowl and microwave 30 seconds at a time, stirring after each time, until the chips are melted.

Add 1/4 teaspoon vegetable oil to the melted chips or candy coating. Add 1/4 tsp. of oil to chocolate and stir well. This will help to coat smoothly.

Remove cookie balls one at a time from the freezer. Set ball on a fork and spoon chocolate/candy coating over the pop, turning pop slowly over the bowl. Gently shake the pop to allow excess to go back into the bowl.

For white chocolate on chocolate cake, coat twice. Coat once, allow to set, then coat a second time. When using white chocolate on chocolate cookie truffles, you may need to coat twice. Coat once, allow to set, then coat a second time.

The chocolate will set up quickly. If sprinkles or decorations are desired, quickly sprinkle sprinkles over freshly coated truffles before chocolate sets. If the coating becomes hard before you can get sprinkles on it, re-dip top of truffle into the chocolate and then sprinkle immediately.

Place wet truffles on a wax paper covered baking sheet and allow to dry.

Continue with the rest of the cake pops, removing one at a time from freezer, melting chocolate and adding oil as needed.
Candy coated truffles can be stored on the countertop in an airtight container for up to 5 days.
Store chocolate coated truffles in an airtight container in the refrigerator for up to 5 days.
This Cookie Truffles recipe is organic, gluten free and vegetarian.